have any of you baseball fans notice some thing dirty at yankee stadium as of recently? it's the 'stache. yankees former-slugger jason giambi returned to his former bash brother days w/ the a's and grew a 'stache. apparently the 'stache is accepted under the yankee organization's strict facial hair policy, while the goatee which he sported w/ the a's is not.
check out the difference in his time w/ the a's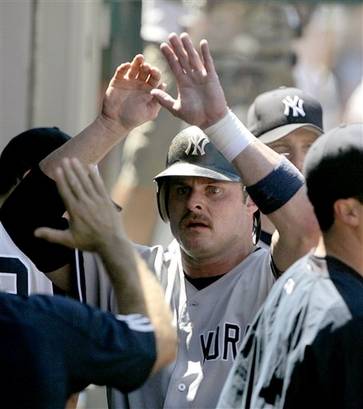 , his clean cut look upon signing w/ the yanks years ago and the 'stache.